More dirt on BioSig (BSGM)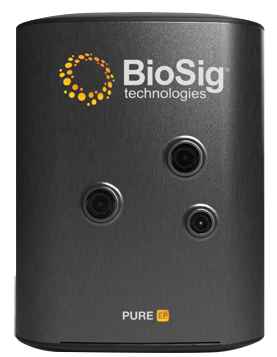 After we published our report on BSGM. We received an email from someone with more dirt, some of which we didn't realize and didn't include in the report:
Doesn't the PureEP require a catheter for its signals?  And aren't all those catheters sold by companies like JNJ or Boston Scientific?  Not only no razor blade the system requires a product sold by its competitor.
Where is the funding and infrastructure necessary for a commercial launch?
Why is the Executive VP in Switzerland and not even an employee?  Who are the employees and who are the consultants?
Why the recent announcement about Budimer becoming an employee?
Why the sudden departure of not one, but the two most experienced members of the board?
Why no press release on that, but there was one on the new add?
What about IRTH the investor relations group and their shady past?
Hospital Budgets annually
Did trade with China impact component supplies?
Look at the FDA approval letter – no ability to make any clinical claims. That is huge.  Will require substantial number of patients and $$$ to obtain proof that is necessary to submit to FDA for clinical claims.  Without clinical claims or medical economics proof there is simply no hospital except research institutions that might buy, or just use it.
Why didn't any of the KOL's buy product?
Look at Cos on Investor Village – classic pump and dump.
Stock has value for day trading.  That's it.
https://whitediamondresearch.com/wp-content/uploads/2019/08/final_1logo.png
0
0
White Diamond
https://whitediamondresearch.com/wp-content/uploads/2019/08/final_1logo.png
White Diamond
2019-05-29 15:51:41
2019-05-29 15:51:41
More dirt on BioSig (BSGM)