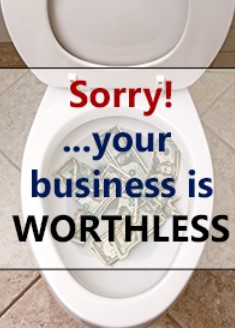 Longfin had a Reg A+ IPO on December 13, 2017, originally at a $382.5M market cap which ballooned to its $3.27B market cap today from its acquisition of Ziddu.
Ziddu, a cryptocurrency microlending company, has a business model that doesn't make sense because Ethereum is too volatile to use for loans.
Ziddu.com's website history shows that Ziddu coin is only a basic ethereum token and wallet that got rebranded by Longfin in December 2017 as a microlending story.
Longfin recently engaged in dil
https://whitediamondresearch.com/wp-content/uploads/2018/03/Worthless-business.jpg
328
235
White Diamond
https://whitediamondresearch.com/wp-content/uploads/2019/01/diamond_logo_NEW.png
White Diamond
2018-03-15 11:00:29
2018-03-18 03:58:01
Longfin's Acquisition Of Ziddu.com Added Over $2B To Its Current Valuation, But We Found It To Have Little Value