Rego Payment Architectures has A Weak Product, Recently Added Debt And Significant Dilution – 25c 1-Year Price Target
Rego Payment Architectures' (RPMT) flagship product is app Mazoola, a financial program for families.
RPMT's revenue has been immaterial over the years and we see no reason for that to change.
A strong social media presence is essential for this type of product in this competitive industry, and Mazoola's is almost nonexistent.
RPMT's recent $20M line of credit is due in 10 months and to pay it off we believe the company will have to massively dilute its shares, causing the share price to plummet.
RPMT's shady history: the CEO is an alleged crime family associate and the stock has been involved in a securities fraud scheme.
Rego Payment Architectures (RPMT) ("Rego") only real product is Mazoola, a mobile payment platform that enables parents to teach their children about financial management and spending.
Mazoola, formerly called "Virtual Piggy", was launched in the US in 2012 and launched in the European markets in 2013. It is far from a new product, and hasn't experienced any growth since its launch.
Our research shows that Mazoola is a far inferior service to its competitors. Also, unlike its competitors, it has very little social media presence and marketing.
RPMT market cap is extremely detached from reality. At a $175M market cap it is trading at a Price to Sales ratio of 83,300. Additionally, RPMT recently took on a $20M line of credit in Q123, and has many options and convertible preferred stock outstanding.
We believe the stock is being held up by retail investors who don't have a clear understanding of the business or the industry it's in. We predict this will change in the near future as the company has high cash burn and its recent loan agreement is due in less than a year.
Rego Executives Have Ties To Mobsters and Past Stock Manipulation      
People associated with RPMT have a shady history. RPMT's CEO, Peter S. (Salvatore) Pelullo, has a brother named Salvatore Pelullo and other relatives who are associates of the Lucchese Crime Family.
Peter S. Pelullo was mentioned in a 1990 report on Pennsylvania organized crime – clip below:

Source: Organized Crime Report
Peter's brother, Salvatore, got sentenced to 30 years in prison in 2015 for participating in a racketeering conspiracy and related offenses.
RPMT used to be called Virtual Piggy (VPIG), and changed its name to Rego Payment Architectures in 2017. Securities fraudster Howard Appel got sentenced to 5 years in prison for a securities fraud scheme involving Virtual Piggy in 2010.
Rego Payment Architectures Financials Are Atrocious
As stated in RPMT's 2013 Annual Report:
"Our Virtual Piggy product enables online businesses to interact and transact with the U18 ("Under 18s") market in a manner consistent with the Children's Online Privacy Protection Act ("COPPA"), and other similar international children's privacy laws.  Virtual Piggy was launched in the US in 2012 and was launched in the European markets in 2013"
The following are select financials of RPMT since 2013, the year after its Mazoola product was launched: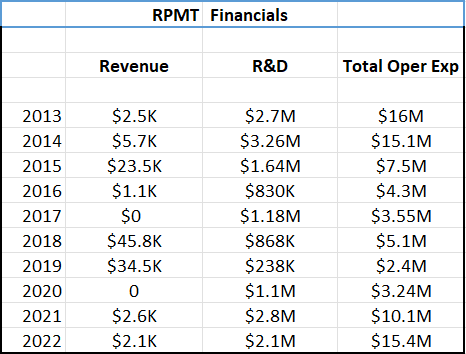 Source: RPMT SEC filings
As shown above, in 2016 revenue fell significantly from 2015 because the company discontinued their Oink card services offering in March 2016.
Revenue dropped to $0 in 2020 from $34.5K in 2019 because in 2018 and 2019 RPMT outsourced some of its engineers to assist a technology company. It discontinued this service in 2020.
In 2021 and 2022, revenues were practically zero, only $2.6K in 2021 and $2.1K in 2022. It states in the 2022 10-K:
As of the date of this report, we have not generated significant revenue. Our previous revenues were generated by taking a small percentage of every transaction from an online merchant. Until now this was our only revenue source. As we proceed through 2023, we expect to seek additional revenue streams as follows:
Private labeling licenses for: FinTech companies, telecommunication vendors, distributors, and value-added resellers (VAR)
User subscription fees based on premium services
Transaction and processing fees for both closed and open network transactions
Special services fees for ad hoc special requests
Data analytics sales – using algorithms to analyze use data for sale to data brokers (meta data)
Advertising revenue – for context-based push messaging to subscribers
Shared transaction revenue or rebates from banking partners 
We don't believe that any of the above revenue streams will generate significant revenue because they are mostly dependent on a large, loyal customer base for Mazoola. Our research shows that Mazoola is massively underperforming its competition. RPMT doesn't report how many active users Mazoola has.
Operating expenses increased considerably in 2021 and 2022. The company doesn't say specifically the reason for the increase in expenses and it doesn't seem to be going towards revenue growth as revenues are still tiny. Sales and marketing, product development, and general and administrative expenses all more than doubled in 2021 over 2020.
Heavy losses caused RPMT to run out of cash in March 2023. On 3/13/23 it entered into a line of credit from one of its investors of up to $20M for one year at an interest rate of 7%. After that year is over, we believe RPMT will be in financial trouble and will have no way to pay off that debt other than a massive share dilution, pushing the share price down to 25c or less.
The following is a 5-year chart of RPMT: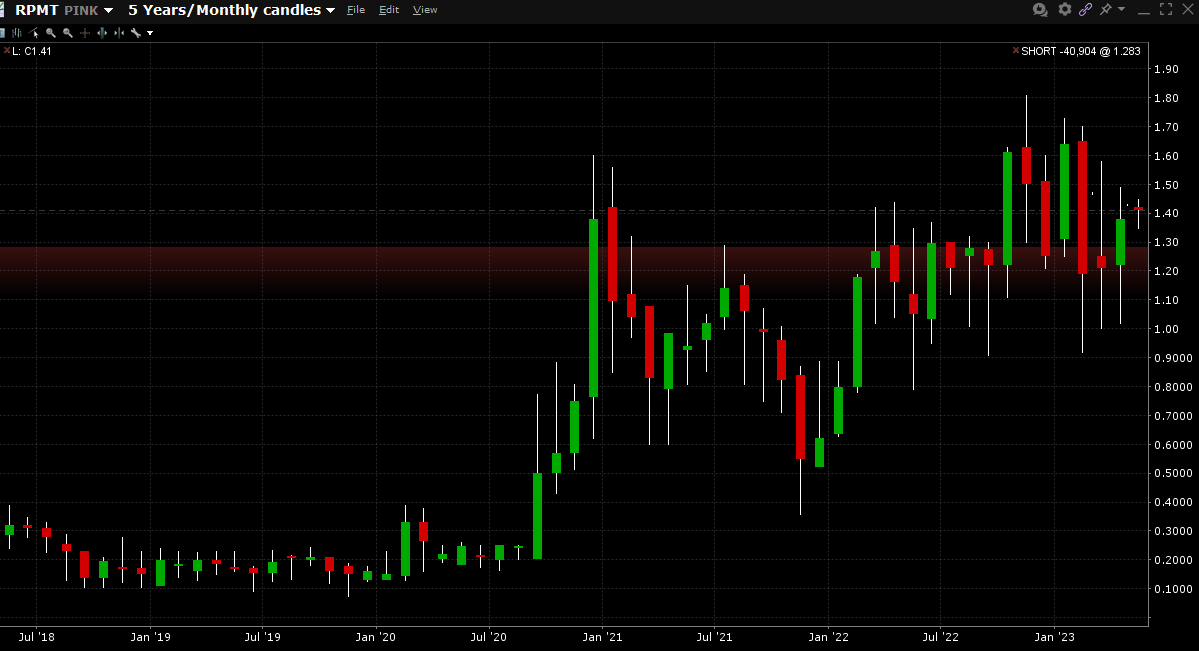 As shown in the above chart, RPMT was trading between 20-30c from mid 2018 though mid 2020. The stock often traded below 10c per share between 2017 and 2019. With the continued failure of Mazoola to increase customer revenue, we believe our 25c-price target is generous, also taking into account the company's increase in shares outstanding. RPMT had 111.4M shares outstanding in 2014, and 124.4M shares outstanding on 3/31/23. At 25c per share, that would give the company a market cap of around $31M, which would still have an extreme P/S ratio of over 10,000!
RPMT rallied to over $1 by the end of 2020. Surprisingly, the stock is even higher today. This leads us to wonder, did those investors who bought shares in late 2020 at over $1 expect the company to only generate about $2K in revenue in 2021 and 2022? The company's net losses went from -$11M in 2021 to -$16M in 2022, it ran out of cash in March 2023, and decided to take on $20M worth of debt. Did the investors from 2020 expect this result? If not, then why is the stock trading higher?
Rego Has A Significant Amount Of Outstanding Options And Preferred Stock
As stated in the company's 2022 10-K:
"As of March 31, 2023, options for the purchase of 16,500,000 shares of our common stock were outstanding and 62,100,904 shares of common stock were issuable upon conversion of our outstanding Series A and B Cumulative Convertible Preferred Stock and 10% Secured Convertible Notes Payable convertible into Series B and 4% Secured Convertible Notes Payable convertible into Series C Cumulative Convertible Preferred Stock."
If all of the options were exercised and all the preferred stock and debt were converted to common stock, the outstanding share count would be:
124.4M + 16.5M + 62.1M = 203M.
It makes things even worse that the preferred stock accrues dividends at a rate of 8% per year.
Rego is Mainly Trying To Pitch Its Stock, Not Mazoola
To grab market share in this competitive industry, people need to be talking about Mazoola and recommend it to their friends and associates. But if company executives don't even talk about Mazoola, then why would other people?
On 4/27/23, RPMT's Senior Advisor for Cybersecurity and Privacy, Donald Codling, gave a 5 minute speech at a US House of Representatives hearing about the importance of stronger regulations to protect children's financial data and privacy. In the speech, he says:
"In my experience, no other financial technology company has a child's financial data and privacy protection so integrated in its foundational strategy other than REGO," said Mr. Codling.
What was the point of this statement? How does mentioning Rego help the US government? It doesn't, it's a plug for his company. Codling's fluff speech was nothing more than an opportunity for RPMT to publish a PR about speaking in front of government officials to look important and try and get more people to buy the stock. But why didn't he mention Mazoola?  It's the Mazoola app that's certified COPPA compliant, not Rego. However, Mr. Codling's target audience is investors, he isn't trying to get more Mazoola customers.
Another recent instance of the company being advertised and not the Mazoola app was on 5/1/23, an article was published on medium.com. Stuart C. Harvey, Jr. was interviewed to speak about Rego. Harvey was appointed as the Chairman of the Board of Advisors for RPMT in 2022. In the article, Rego is mentioned 7 times, and Mazoola isn't even mentioned once.
When Mazoola is advertised online, Rego isn't mentioned alongside it. As shown below is a list of debit cards for kids and teens: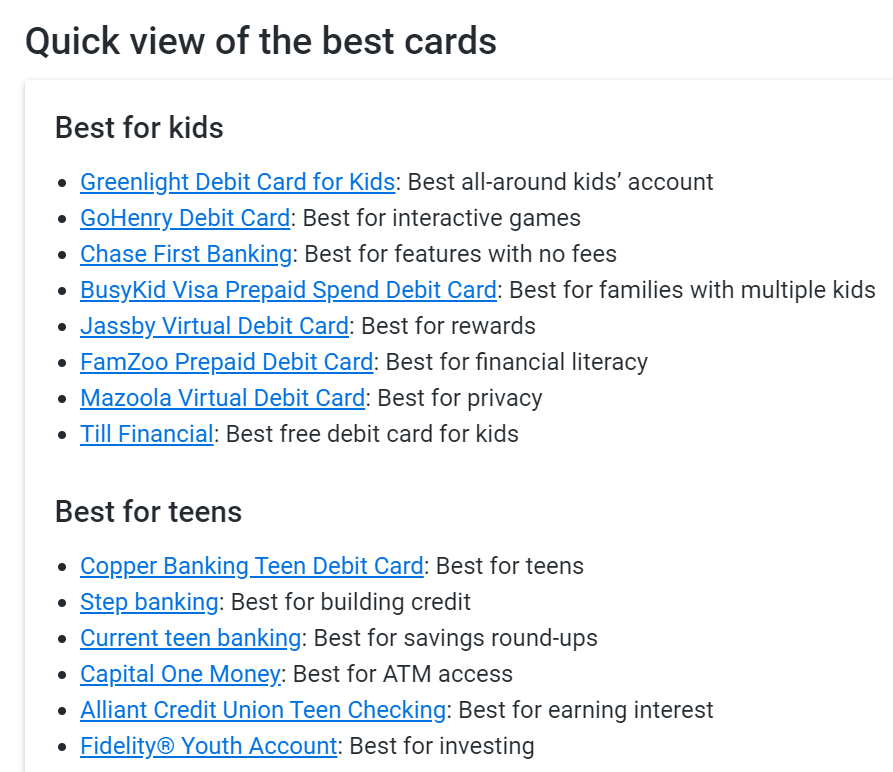 Source: Finder.com
An Analysis of the Mazoola App And Its Competitors        
We did a deep analysis of the Mazoola app and its competitors. We didn't find anything to suggest that Mazoola would suddenly surge in popularity.
Starting with social media, Mazoola has almost zero social media presence. For an app that is trying to get kids and parents involved, social media is important to encourage discussion between different parents so they can learn the best ways to help manage their kids' finances. This can be a complicated activity and different children have various tendencies, good and bad, in regards to their spending. Parents shouldn't be in a vacuum trying to figure out the best way for their kids, which they have to be with Mazoola. Social media is also where Mazoola can market to its children demographic as kids are often on various social media platforms.
Let's take a look at Mazoola and its biggest competitors' social media presence on Facebook and Instagram. The following table is Mazoola and its competitors in order of strongest social media presence to weakest on those two platforms: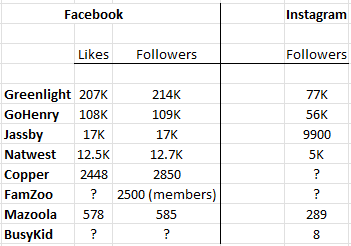 Source: Facebook and Instagram
As shown above, Mazoola has a teeny amount of followers on Facebook and Instagram. Greenlight and GoHenry are the clear market leaders. FamZoo has more of a chatroom type of setup on Facebook, so the people there are more like members chatting together rather than Followers.
Now, let's look at this same group of companies and their presence on Twitter.
Twitter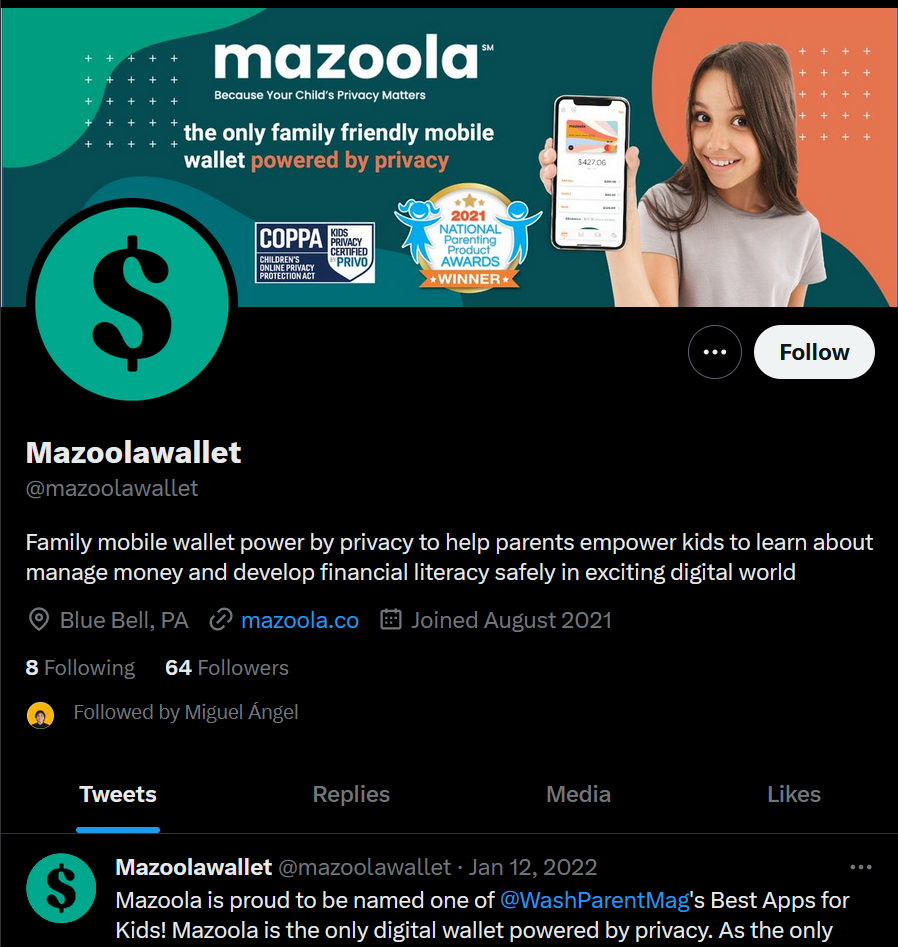 As shown above, Mazoolawallet only has 64 followers on Twitter, and its last tweet was over a year ago on 1/12/22.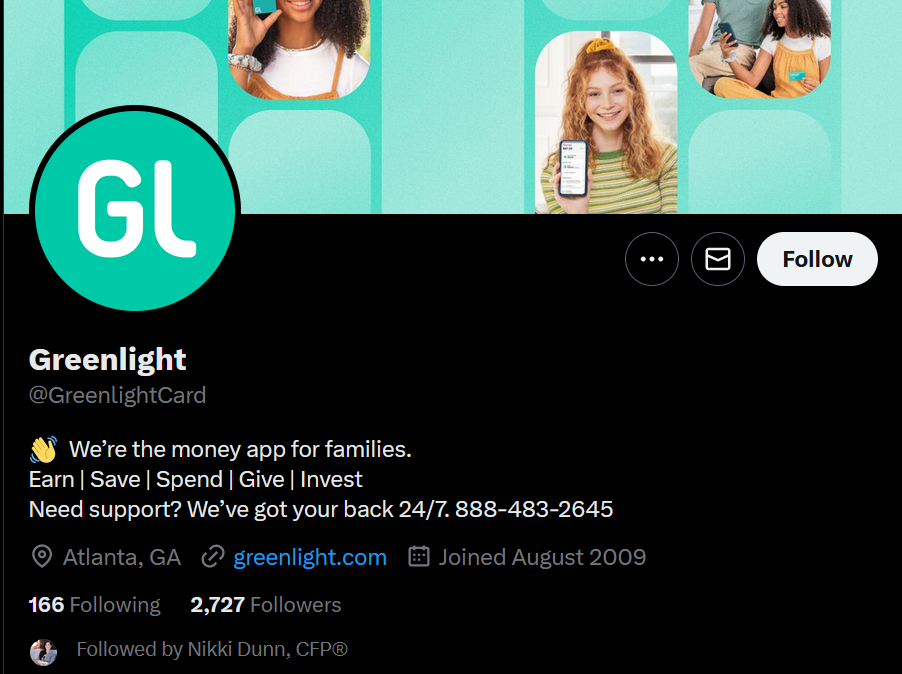 As shown above, Greenlight has over 2700 followers on twitter, and has tweeted nine times since 3/1/23.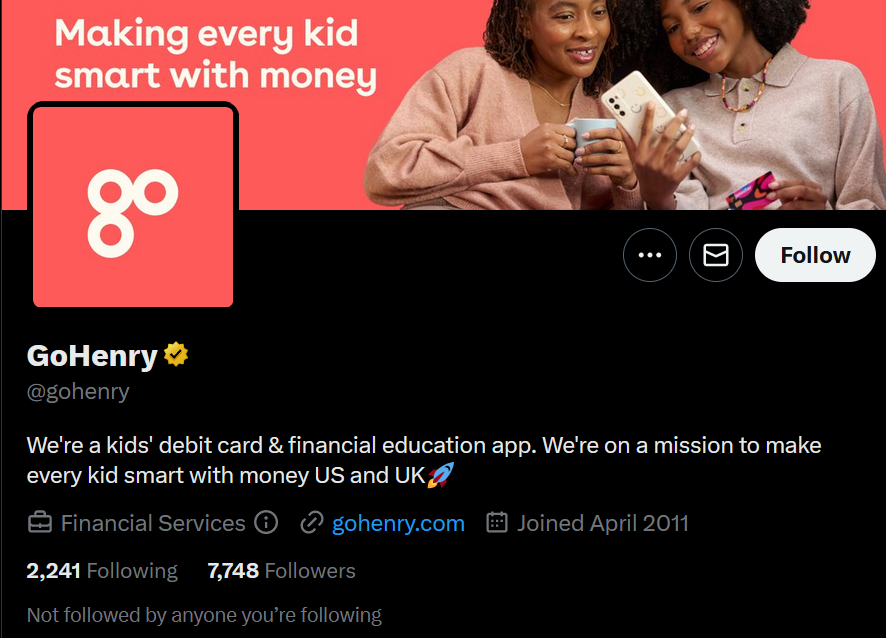 As shown above, GoHenry has over 7700 twitter followers.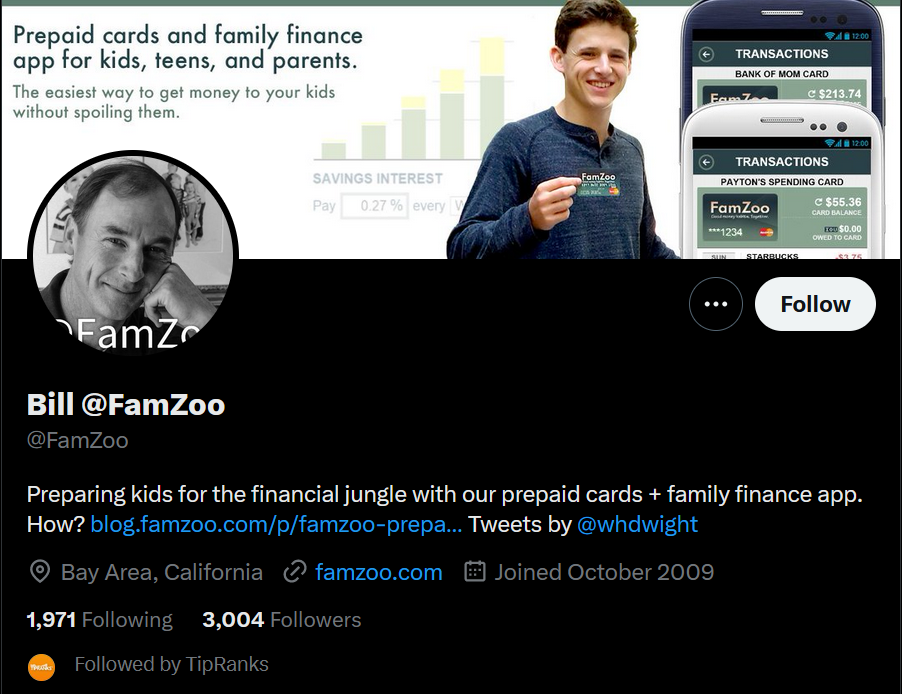 As shown above, FamZoo has over 3,000 twitter followers.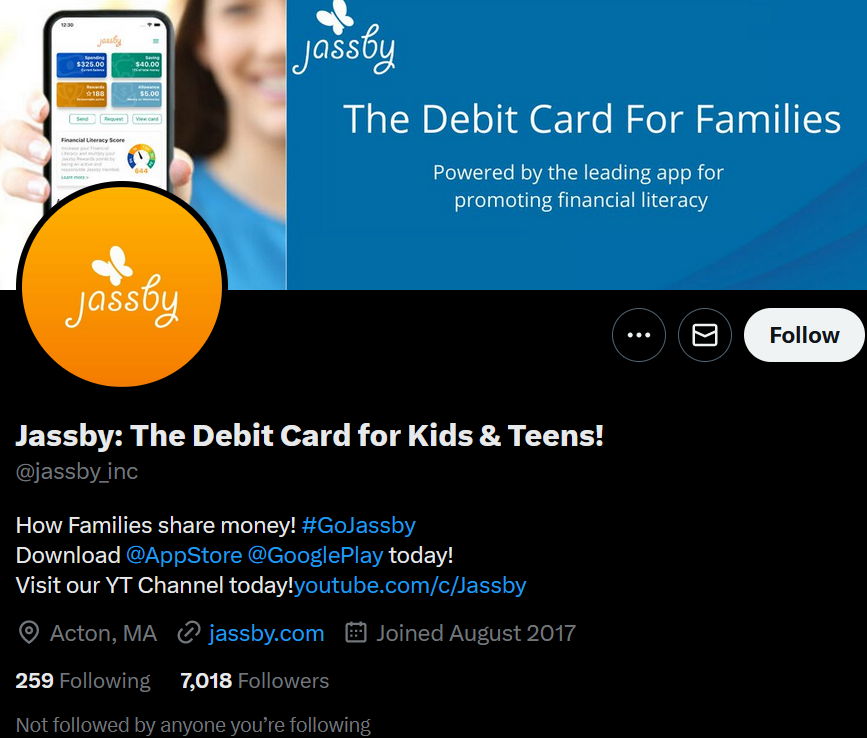 As shown above, Jassby has over 7000 twitter followers.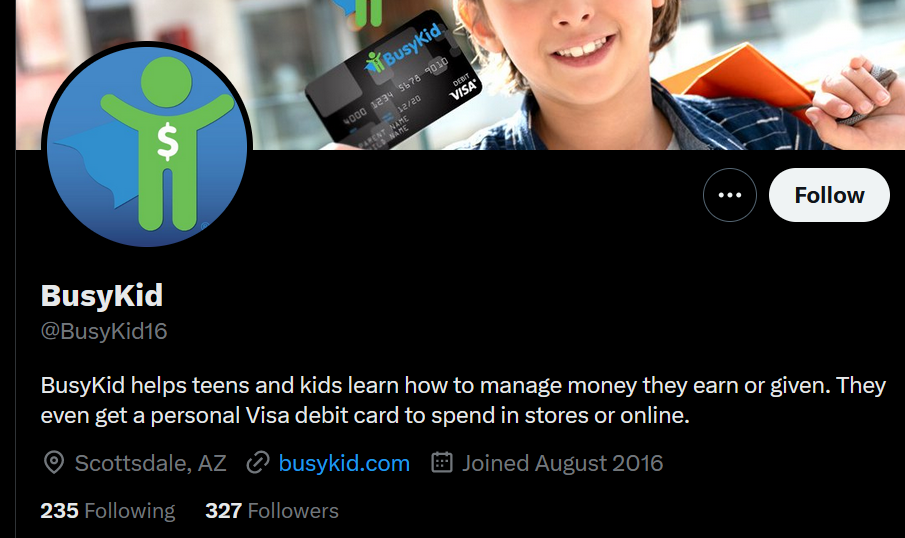 As shown above, BusyKid has over 300 twitter followers.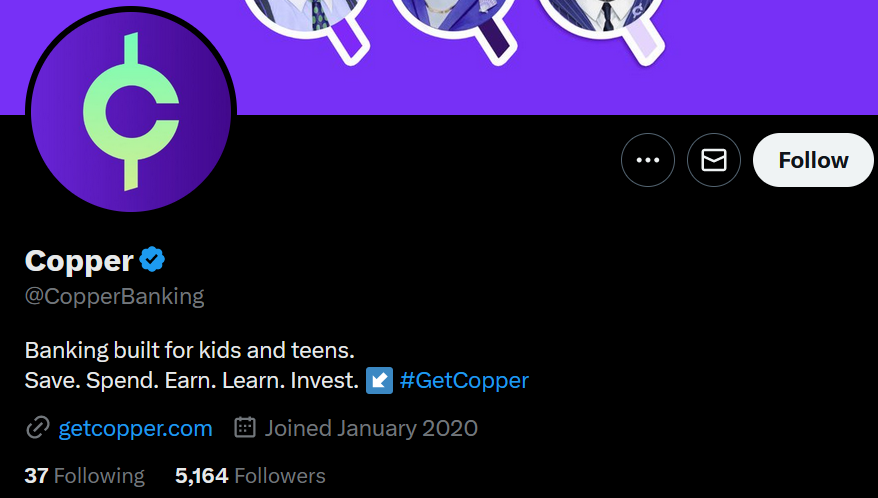 As shown above, Copper has over 5,000 twitter followers.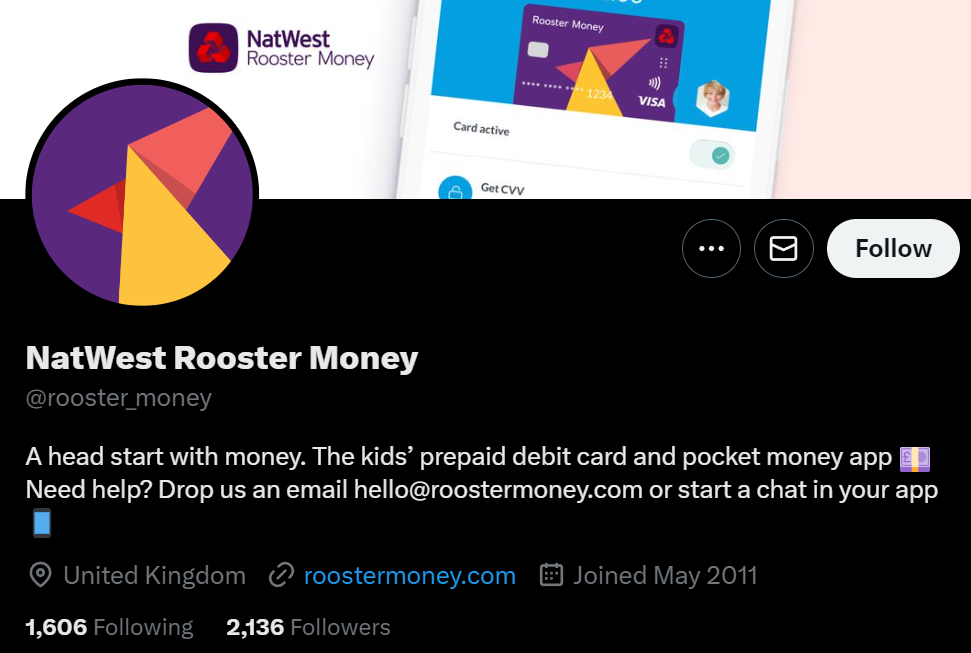 As shown above, NatWest Rooster Money has over 2,100 twitter followers.
Greenlight Financial Is The Family Money App Leader
As one can see from its huge presence on Facebook and Instagram, Greenlight Financial is the leader of this industry. It has had 5 funding rounds, and has raised $556M over the past seven years. It booked over $100M of revenues in 2021, and crossed the 5 million mark in terms of the number of parents and children on the app.
Clearly, Greenlight is doing the business the right away. And with such a stark contrast in social media presence, one can assume that Mazoola is doing the opposite – it's doing the business the wrong way. Greenlight even has a strong TikTok presence as shown below: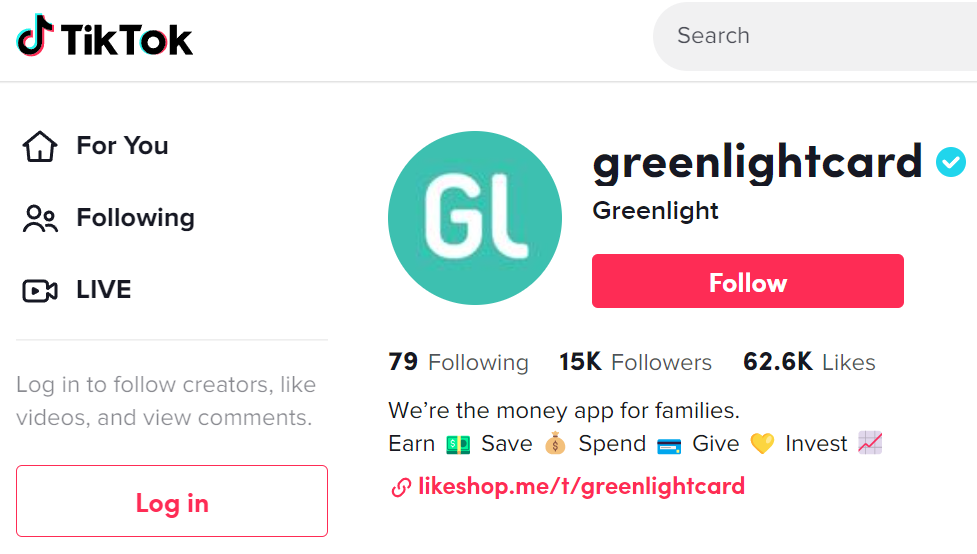 Source: TikTok
Mazoola doesn't even have a TikTok profile.
A Look At Mazoola's Online Reviews
On Google Play, Mazoola has a decent amount of downloads, 100K+. It has 419 reviews. However, many of the reviews are scathing. Most reviews from a real person are 1-star. And many of the 5-star reviews are anonymous, labeled: A Google User. This is mentioned by a couple of the reviews:

Then the following are some of the more colorful negative reviews:




Source: Google Play Mazoola App
On the Mazoola app at the Apple app store, Mazoola has 4.3 stars and 60 ratings. Most of the reviews are anonymous 5-star reviews with no comments. There is only 10 comments, with the latest one from 1/20/22. Two of the comments give 1-star ratings. They both say the app is buggy, as shown below: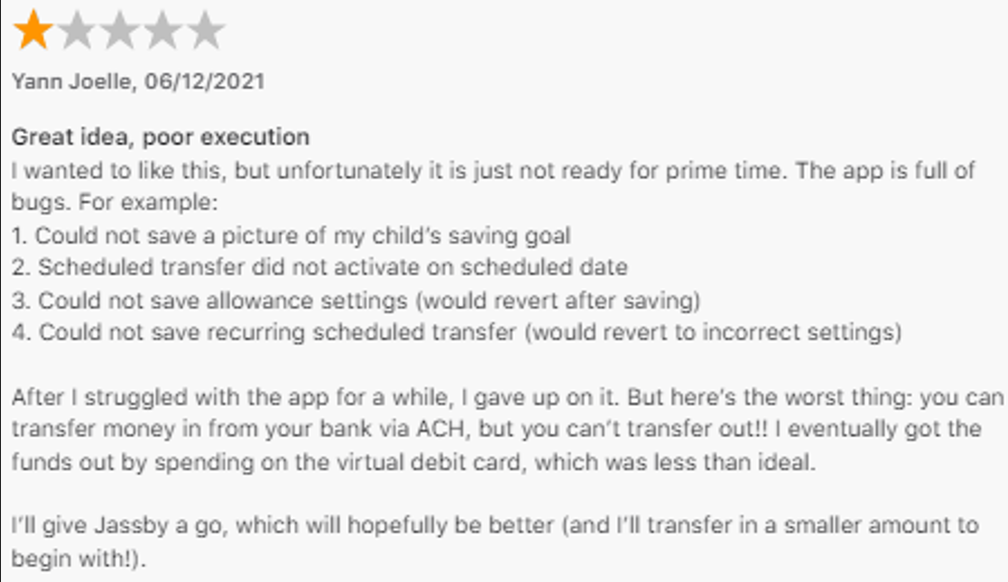 Source: Apple app store
Note that Mazoola's competitors got plenty of 1-star ratings too, people like to complain. However, the reviews for Mazoola describe more problems than its competitor reviews tend to have.
A Comparison of Mazoola's Services With Competitors
The following are a list of services that Greenlight offers that are compared to what some of its competitors, including Mazoola, offer: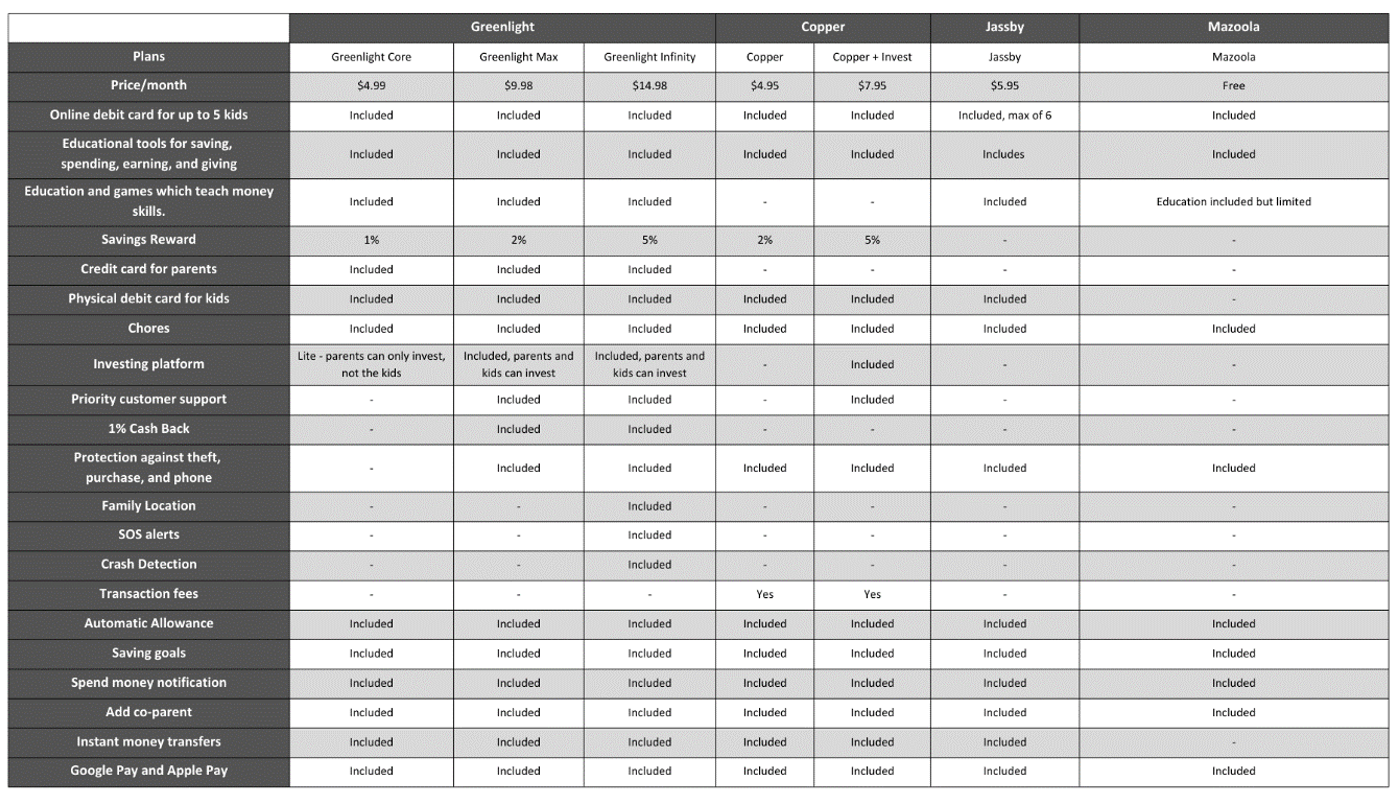 Source: Company websites
As shown above most of Mazoola's major competitors charge a monthly fee for its services. Mazoola is free. This might be good for some consumers who don't want to pay anything. But as the saying goes, "you get what you pay for". Also, the fact that it's free isn't good for investors in RPMT, because that's the reason why their revenues are so tiny.
Also shown above, Mazoola doesn't have an investing platform, a credit card for parents, priority customer support, or cash back like its competitors do.
Mazoola's education section isn't good. As shown below Mazoola only shows six educational videos on the app to teach people about it. They aren't interactive.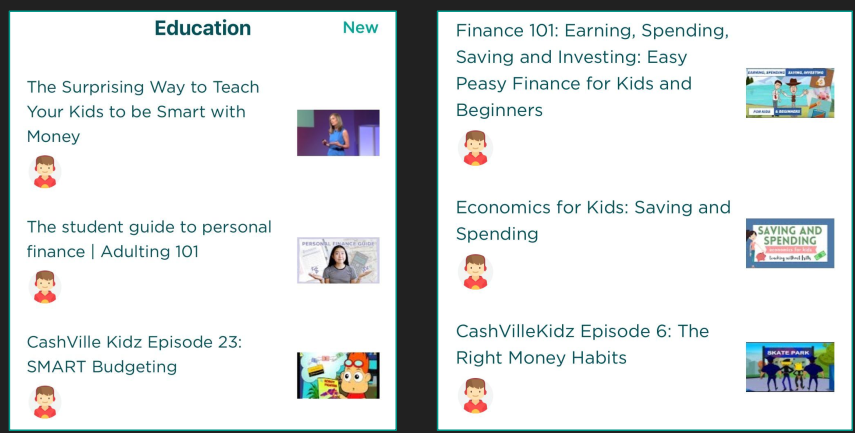 Source: Mazoola App
On the other hand, Greenlight offers education for kids in a fun way. They offer visual and audible games inside the app, which consists of watching short videos and then answering multiple questions about the learned concepts while leveling up to unlock game features. As shown below:

Source: Greenlight App
Conclusion
There are many family money apps out there, it's a pretty big industry. Mazoola is the only one that is publicly traded. However, it's also one of the weakest and worst performing. While the other apps have great social media presence and marketing, Mazoola is barely a blip on the radar. In public interviews and speeches to the government, RPMT executives don't even mention the name Mazoola, as if it's an embarrassment. Not only that, Mazoola lacks features that the others have, and received scathingly bad reviews on the app store.
RPMT significantly increased operating expenses in 2021 and 2022, to about $10M and $15M respectively, after only $3.2M in operating expense in 2020. What was the result of this ramping up in spending? Only about $2K per year in revenue per year.
RPMT claims to be seeking additional revenue streams in 2023, but they seem more like desperation to us from a failed business. We don't see any evidence of significant revenues coming from these new revenue sources. And now, with its $20M in debt that must be paid off within a year, we foresee a grim endgame for RPMT. We believe it's going to need massive dilution to pay off its debt, and/or eventual bankruptcy.